I look away as Josh enters the classsroom. Joshua Henry Barnes. What a dream. He's the coolest jock at school and he's actually kind and humble unlike the other tools on the baseball team. Josh has a noble heart like some knight of King Arthur's round table. I've slayed the dragons and protected the border my lord. 
He helps care for animals at the animal shelter on Saturday morning.I only know this, because I work there part time. I've spoken to him, but not as much as I'd like too. I tense up just looking at him. Josh is so cool unlike me. I'm a total dork. Clumsy and goofy as can be. I hate laughing out loud, because it sounds like a baby goose crying out for its mother. I'm not strong. I can barely lift a pile of sticks. I'm not a Cover Girl.  I have a face full of freckles plus acne. My curly hair is always in a mess. I make up excuses to stay indoors on hot, humid days. And worst of all, I don't have a driver's license, because I'm too chicken to get behind the wheel. Miss. Stephanie enters the classroom and I switch my attention to my algebra book, yet I glance at his dreamy face from time to time. Who could blame me?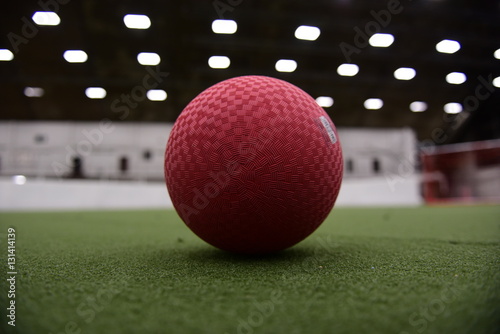 (Two hours later)
I switch into my gym clothes and walk into the gym. For PE, we play dodgeball on Thursdays. I love dodgeball. Although it's a ridiculous, barbaric sport, supporting the idea that one person is superior to another, it's a sport I happen to be good at. There is something about tossing a bouncy ball into someone's face I love. It's how I handle my stress. Crap!  We're playing against the boys. But that means I have to play against Josh. Oh no. I can't do this. How do they expect a teenage girl with raging hormones to go up against a boy she happens to have uncontrollable feelings for? What type of educational system are they running here? If I damaged his face, I couldn't life another day. I have to get out of this, but how? There is only one way.
I stare at coach Gomez," Um, I can't play right now,"
Coach Gomez crosses his arms" And why not?"
I glance below my waist" I'm on my… Period?" I feel like an idiot using that line, but it seems to work well against the opposite gender. Boys are absolutely terrified to talk about that topic. Dad left the room as soon as mom brought the subject up two years ago. It's like the ultimate cheat code.
Coach Gomez sighed. I think he also blushed," Fine. Get out of here, Kennedy,"
I threw up the peace sign and rushed out of the gym. Everyone was laughing at me, but I was delighted to not have to play against Josh. I raced into the girls bathroom and looked at my sad, miserable reflection. Give it up Kennedy. Josh isn't into you. Why would he be? He barely looks your way. He has his sight set on Veronica or any other Victoria Secret model wannabee at this school. Girls, including boys like me just don't have a chance, because happy endings only happen in fairy tales. Or do they? What if appearance or popularity doesn't matter? Why should it? Who cares if Josh likes me or not. That is for him to decide. Not me. I took a breathe and decide I should face my fear, so I returned to the gym, got in the game and smacked Josh right across the cheeks with that big, red, bouncy ball. I broke him down before going in for the kill.  
I helped him off the gym floor, dazed into his baby blue eyes, and whispered into his right ear," I'm sorry Josh." and walked away.
Simple as that.
A couple weeks passed by. I hadn't spoken to Josh since the dodgeball situation, but when I opened my locker at the animal shelter Saturday morning, I found a note. The note said," I forgive you, Kennedy. Text me." I turned around and he stood beside the water cooler, smiling. Then he walked away. Badabing badaboom!
The End
Happy Valentine's Day